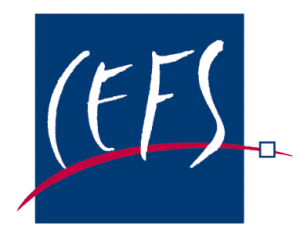 Junior Scientific & Regulatory Affairs Officer for Food Law, Animal Feed and Beet Questions Department
CEFS – Comité Européen des Fabricants de Sucre (European Association of Sugar
Manufacturers)
Brussels – Belgium
CEFS stands for le Comité Européen des Fabricants de Sucre, or in English: the European Association of Sugar Manufacturers. CEFS is an international non-profit organisation and a recognised interlocutor for the EU Institutions since 1953, sharing knowledge and technical expertise on sugar. CEFS' membership is composed of sugar-producing companies in the EU and Switzerland.
CEFS is recruiting a Junior Scientific & Regulatory Affairs Officer for a full-time position to assist the Scientific & Regulatory Affairs Adviser for the Food Law, Animal Feed and Beet Questions (agronomy) Department.
The role
The job holder will assist the Scientific & Regulatory Affairs Adviser in her tasks. She/he will acquire, understand, and disseminate relevant information to members covering the area of technical, scientific and legislative interests. This will involve the gathering of relevant information and data in relation to relevant Agronomy (Beet Questions), Food Law and Animal Feed Law dossiers, the development of common CEFS' positions and their diffusion to key stakeholders and authorities when necessary. Representation of CEFS' interests wherever appropriate and whenever necessary is also expected (this may include inside and outside Europe trips).
The successful candidate must be self-motivated and capable of working with the direction of the Scientific & Regulatory Affairs Adviser whilst maintaining and promoting excellent relations with relevant members, CEFS departments, the EU Primary Food Processors (PFP) association and FoodDrinkEurope.
Responsibilities
The candidate will closely assist the Scientific & Regulatory Affairs Adviser on the following matters:
Food and feed quality and safety (labelling, hygiene, pesticides, traceability, enzymes, contaminants etc.) at EU and international level;
Agronomic (beet) questions (GMOs, biological agriculture, new breading techniques…);
Coordination of actions with other stakeholder organisations (i.e. FoodDrinkEurope, Primary Food Processors) and relations with EU authorities (European Commission, European Parliament, etc.)
Coordination of internal work within CEFS' membership (e.g., preparing internal and external meetings, drafting minutes of meetings, maintaining an interactive communication with the members of the organisation)
Education, qualifications and personal skills
The successful candidate will have:
A science university degree related to one or several of the issues to be followed (e.g., food science, agronomy, food safety);
Excellent oral and written English is essential. Fluency in other European languages would be an asset;
Proficient computer skills (Microsoft Word, Excel, PowerPoint).
IT literate in Microsoft Word, Excel, PowerPoint etc.;
General knowledge of EU institutions and policy making process is an asset;
Reflective and rigorous, able to deal with political and technical aspects of dossiers;
Self-motivated, team player with ability to establish and maintain effective partnerships and working relations in a multi-national environment.
We offer
A full-time position, on permanent contract basis with a trial period of six months.
How to apply
Candidates will send their resume and a letter of application (indicating the date at which you would be available to start working at CEFS) to CEFS Director General Marie-Christine RIBERA at cefs@cefs.org by Monday 28 May 2018. Only pre-selected candidates will be contacted for an interview.