What is sugar?
admin
2018-02-19T12:24:14+00:00
Sugar is a carbohydrate. Carbohydrates are the most important fuel for our brains and provide our bodies with the energy our organs need to function.
Sugars are present in nature; plants make sugars through photosynthesis. The sugar (sucrose) you find in your sugar bowl is simply water-extracted from beet or cane by sugar producers. Sucrose found in a fruit and sucrose used to bake a cake are identical. All have the same calorific values (4 kcal/ 17 kJ of energy per gram). The body does not distinguish between sugars used in manufactured food and drinks or in the home, and those found naturally in foods.
To function correctly, our body needs: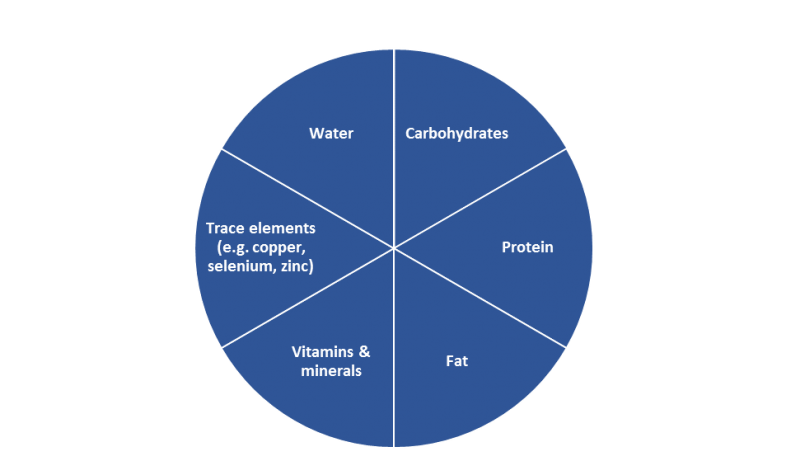 Further reading
Ahmadi-Abhari S. et al., Dietary Intake of Carbohydrates and Risk of Type 2 Diabetes: the European Prospective Investigation into Cancer-Norfolk Study. Br. J. Nutr. 2014; 111(2), S. 342–352.
Anderson C.A. et al. Sucrose and dental caries: a review of the evidence. In Central aspects of sugars in human nutrition. Obesity Reviews Volume 10, Supplement 1, 2009.
Benton D. Sucrose and behavioral problems. Crit Rev Food Sci Nutr 2008 48(5): 385-401.
Benton D. The plausibility of sugar addiction and its role in obesity and eating disorders. Clin. Nutr. 2010: 29 (3): 288-303.
European Food Safety Authority (EFSA). Scientific Opinion on Dietary Reference Values forcarbohydrates and dietary fibre. The EFSA Journal 2010; 8(3):1462.
FAOSTAT, available at http://faostat3.fao.org/faostat-gateway/go/to/home/E.
FAO/WHO (1997) Expert Consultation on Carbohydrates in Human Nutrition.
FAO/WHO Scientific Update on Carbohydrates in Human Nutrition. European Journal of Clinical Nutrition (2007) 61 (Supplement 1).
Institute of Medicine, Food and Nutrition Board (2005). Dietary Reference Intakes for Energy, Carbohydrate, Fibre, Fat, Fatty Acids, Cholesterol, Protein and Amino Acids. The National Academies Press. Washington DC.
Kafatos A.G. and Codrington C.A. Eds (2001) Eurodiet – Reports and Proceedings. Public Health Nutrition 4:2(a) Special Issue.
Hebebrand J et al. 'Eating addiction', rather than 'food addiction', better captures addictive-like eating behavior. Neurosci. Biobehav. Rev. (2014), http://dx.doi.org/10.1016/j.neubiorev.2014.08.016
Laville M. and J.-A. Nazare. Diabetes, insulin resistance and sugars. In Central aspects of sugars in human nutrition. Obesity Reviews Volume 10, Supplement 1, 2009.
Livingstone M. B. E. and Rennie K. L. Added sugars and micronutrient dilution. In Central aspects of sugars in human nutrition. Obesity Reviews Volume 10, Supplement 1, 2009.
Mann J.I. et al. Evidence-based nutritional approaches to the treatment and prevention of diabetes mellitus, Nutr Metab Cardiovasc Dis (2004) 14: 373–394, available at www.dnsg-easd.org/info/general/Document/get/5/documentId/guida.pdf.
NeuroFAST (2013). NeuroFAST consensus opinion on food addiction. http://www.neurofast.eu/consensus/.
Patterson N.J. et al. 2012. Consumer understanding of sugars claims on food and drink products. Nutrition Bulletin, 37(2): 121-130.
Saris W.H.M. et al. 2000. Randomised controlled trial of changes in dietary carbohydrate/fat ratio and simple vs. complex carbohydrates on bodyweight and blood lipids: the CARMEN study. International Journal of Obesity, 24, pp1310-1318.
USDA/HHS, Report of the Dietary Guidelines Advisory Committee on the Dietary Guidelines for Americans, 2010. http://www.cnpp.usda.gov/DGAs2010-DGACReport.htm Accessed, 2013.
Van Baak M. and Astrup A. Consumption of sugars and body weight. In Central aspects of sugars in human nutrition. Obesity Reviews Volume 10, Supplement 1, 2009.
Wolraich M.L., Wilson D.B., White J.W. The effect of sugar on behavior or cognition in children. A meta-analysis. JAMA 1995 Nov 22-29; 274(20):1617-21.
World Health Organization/Food and Agriculture Organization (2003). Diet, Nutrition and the Prevention of Chronic Diseases. WHO Technical Report Series 916. WHO. Geneva. p 147-149.